August 06
Broadly: Footage for Females
300 hours of video are uploaded to YouTube every minute, totalling 432,000 hours of video every day; but how do you decide what to watch when you've only got twenty four? Well, Vice has just launched a new channel that's definitely worth a couple.
Introducing Broadly: a female powered channel that hones in on original reports and documentary video.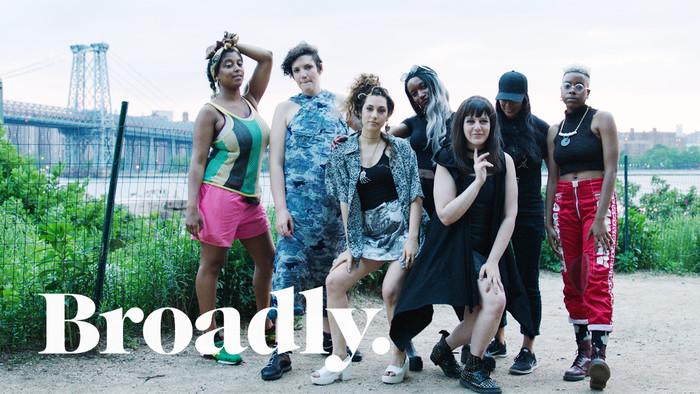 Sponsored by Unilever and presented at Cannes Lions festival just last week, the channel has already gained loads of attention as a way to present information to viewers without catering a "dude" attitude, or without being overly girly or blog based. Prior to this, Vice had a reputation for catering to a predominantly male audience, but it's expanding its horizons with Broadly.
Shanon Kelley, the leading lady of the channel, claims that "If you look at the current landscape of women's media, it's purely reactionary. Blogs are either reacting to the news, gossiping about celebrities, or discussing the latest beauty and fashion trends. No one is telling original stories that women specifically relate to."
The channel will show 'strong, creative, and dedicated women' and will tell stories that cater to all audiences. Profiling models, stunt doubles, creatives, artists, psychologists, female commentators, athletes, and correspondents that travel around the world, amongst many others and discussing topics, such as the disappearance of lesbian bars, sex trafficking, egg freezing, abortion laws around the world, drone medicine deliveries, and transgender related issues are a few of the channel's focuses.
 "It's truly amazing to see a huge global brand strive to get out ahead of the cultural curve and support a storytelling platform dedicated to young women everywhere." - Eddy Moretti, Vice's chief creative officer
Among the individual series on the channel, one program that will launch is A Day in the Life: a stream of footage examining the lives of women from ballerinas to bullfighters. The show will be reminiscent of MTV's True Life series, that narrowed in on 'types' of people or commonly shared uncommon habits.
Style and Error will be another digital platform to get "super deep with the superficial" in luxury fashion brands and the world of high-end fashion. How (Blank) Found Feminism will tell women's encounters with feminism and why/how they declare themselves as feminists.
The Broadly Twitter Account
And Vice isn't only vocalising female …. they are also embracing it within their company dynamic, having hired their first female editor-in-chief, Ellis Jones, earlier this year and COO, Alyssa Mastromonaco. So, we know there are already too few hours in the day, but if you can spare a couple to check out Broadly's premier on 3 August, we definitely think they'll be hours well spent.