September 27
Style with a Stigma: The Laws of Fashion in a Courtroom
If you're a woman and you want to venture into law, you'd best have strong skin and walk like a boss in heels. Despite the thousands of different fields of law, each and every one is testing in their own right - especially when it comes to the way women present themselves in court. As many have referred to female lawyers as having the strictest dress-code, women are essentially obliged to compete with the figurative stature that men have over women in the courtroom.
We all remember Legally Blonde and Elle Woods' pushing the fashion boundaries in both in the courtroom and her law school classes alike; or Ally McBeal, the story of a young attorney who became known for her mini skirts. Yet while both of the movies inspire women to tailor the traditional courtroom dress-code and attitude, a stigma against women's courtroom attire and presence is very prevalent today.  
In Ally McBeal, Billy Thomas asks Ally, "Do you really want to be known as the mini-skirt attorney?"  And her response is flawless: "I don't want to be known as the attorney who let the judge tell her how to dress." A courtroom is like a stage, and every lawyer has their fifteen seconds; but for women, these seconds also come with an obvious 'once over' glance from all male surveyors in the room. Some judges in the United States even go so far to say that 'pearls are a requirement,' or that open toed shoes are banned. Women are penalised for not wearing pearl necklaces or donning peep toes, while men have just have to learn to tie their ties. Why are these rigid fashion laws so bias? It's either this.... 
Or this...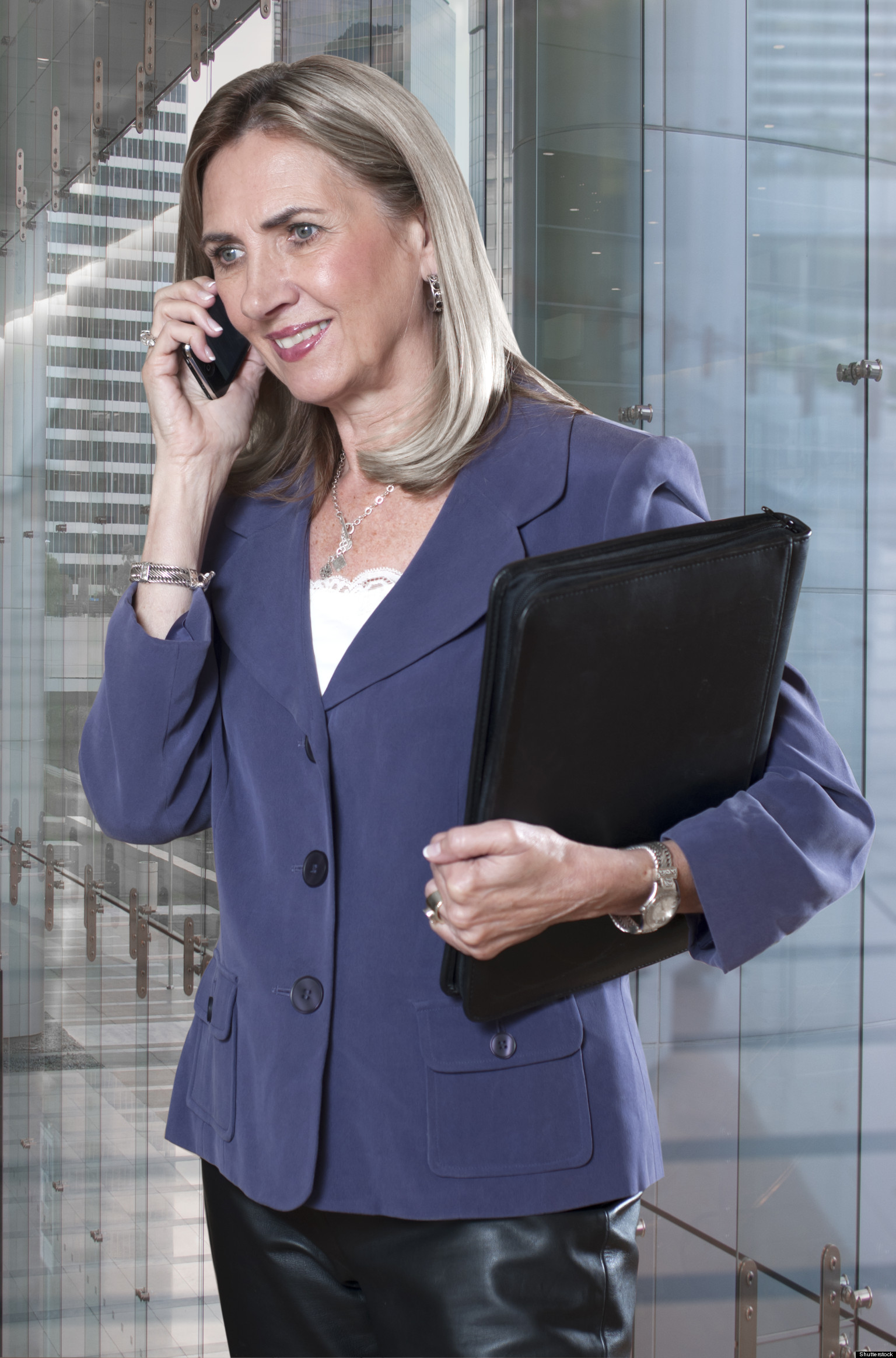 Yet somehow neither please a male audience. 
We spoke to Marlene Goldenberg, a young American lawyer, who told us her account of courtroom style.
"I hate suits. I feel they've been adapted from men's to women's figures and they just don't look right."
We asked what she wore instead: "I prefer dresses and blazer combinations."
Do you feel you're regarded in a certain way both because you're a woman and because you're in a dress?
"I stray away from dresses and skirts that are too tight or too short, so I don't think I'm looked at funnily; but even then, I have been given the once-over in court a few times from male eyes."
Yet American dress codes - both in and out of the courtroom - are still much more lenient than British courtrooms and firms, in which business casual-wear has just only been trickling into firms. Also, according to the Chamber's Student website, women lawyers are on the rise in the UK, but still don't come close to amount of men in the field, which means that these dress codes are written mainly at men.
Apparently Allen & Overy, a prominent London-based law firm, voiced many complaints of women donning "very short skirts and high heels and generally looking like [they]'re going clubbing instead of to the office"; however, this email concern was voiced by male associates.
We've found great blogs like House of Marbury and Fashionista-At-Law that propose fashion options for every occasion, but it's extremely difficult for women to get it right on both casual Friday or in the courtroom.
The most difficult sectors of law are Family Law or Divorce Law, due to horrendous clashing and distaste amongst bitter husbands and wives; sectors left only for the vicious, the capable, and the utmost determined attorneys. Ironically though, women represent the majority of lawyers in this fields. Yet within these two sectors, women are even further criticised for their dress whilst dealing with hot tempered arguments amongst emotionally driven clients.
In the light of everything that has happened with the Ashley Madison scandal today, we couldn't help but think about all the female divorce lawyers, who will be picking up the pieces. With a slogan that reads "Life is Short. Have an Affair." we couldn't help but think about what these women are in for, whilst still maintaining their professional composure and image.
Lara G. Davis and Deborah L. Thomson, well respected divorce lawyers in Florida....There's the pearl necklace...
We turned our focus to a respected young attorney, who (preferring to remain anonymous) practises divorce law in London. We asked her to tell us what her experience in the courtroom and her typical attire is like.
So, what do you normally wear in the courtroom?
"I wear black suits. Decent black suits, like LK Bennett and Jaeger, but as a barrister you have to wear black. It's like our uniform. We don't wear wigs and gowns in family courts because it's all in private but we do still have to wear black. I also wear fitted pencil dresses, usually with a tight-ish waist belt. Always wear heels - not too high but I have a smart pointy-toed patent pair that work well with all my suits."    
Jaeger women's black suit
And how do you feel you're reacted to when you walk into the courtroom?
"I have been eyed up a few times in court where I know a man would not have been...I would say most female barristers dress fairly plainly and it's obvious to me that colleagues of mine have been belittled and patronised by male opponents because they look like an easy target if they have made an effort with their appearance...The bar is inherently a man's world still, unfortunately. I was once told not to wear a trouser suit (albeit a smart cigarette pant tailored one from LKB) to interviews because if you were faced with a 60 year old QC on the panel, it's likely he wouldn't like you because you weren't in a dress. I've also been told never to wear grey or navy because you'll be mistaken for a solicitor!"
Even across oceans, women are still scrutinised for dressing a certain way or behaving in a certain fashion in the court room; and as she said "the bar is inherently a man's world still." And in divorce law especially, women are considered weak.
"Women are stereotyped as kind, warm, emotional, gentle and not having quite what it takes to tackle tough decisions" - Helen Grant, Under-Secretary for Equalities
Despite power suiting and dressing to a uniform, female lawyers still struggle to fill a man's shoes in all aspects of law. We wish we could wear Elle Woods' hot pink leather suit or Ally McBeal's mini skirts into court, but unfortunately at the moment, it appears there is no cure for this gender inequality - fashion related or not.
Despite the massive controversy that Ashley Madison has caused, we thought we'd shed some light on people in the field that have to deal with the after effects of this. Being a female lawyer is harder than it seems, from dress to attitude, and being a female divorce lawyer proves an even harder feat. We give a lot of kudos to these women who handle themselves in style.