September 30
The Next Diamonds in the Rough: Eight Jewellery Designers We Love Right Now
After Delfina Delettrez took over Man Repeller's, Lindsey Lohan's, Mila Kunis', and every glossy page's hearts,  we couldn't help but search for the next diamond(s) in the rough. We've scouted Instagram and the worldly web, and found eight jewellery designers you should know right now.
First up: Mirit Weinstock 
An Israeli native, Mirit works between Paris and Tel Aviv. After working for houses of Alexander Mcqueen and Alber Elbaz, she launched her own ready to wear label in 2004. In 2011, Weinstock, launched her jewellery brand, M♥W at Colette in Paris. Her jewellery represents a poetic telling of her childhood, memories and souvenirs, and humour. A world of surrealist ideals, Mirit's pieces are bread out of shuttlecock feathers, raffia fibres, eyelashes, whistles and animals. She then uses these shapes and textures in silver, porcelain and glass.
See Mirit's website here.
Secondly: Harumi 
From animals to animation, Harumi brings life into animalistic rings. Harumi's diamond eyed, rings are the black panthers of the jewellery world (both literally and figuratively). Available at Dover Street Market.
Number three: Lia Di Gregorio
A Milanese designer, born and bred, she loves simple elegance and classic Italian design but fuses this with unexpected detailing. Applying the embroidery techniques to precious metals and gold, she creates pieces reminiscent of silk artworks. Her jewellery can be found at Dover Street Market and on many different websites, such as White Bird.
Four: Avec New York 
Created and curated by two sisters, Kate and Cloe Lee, out of New York City, Avec New York combines classic elegance with a modern twist and artistic self-expression. The line reflects both sisters' style and stems from their backgrounds in painting and respective careers in fashion. Get ready to drool.
Five: Elena Votsi 
Think it's cool to win gold at the Olympics? How about designing that piece of gold? Elena Votsi did just that. At the 2004 Athens games, her design was chosen to represent all the golden performances of the competition. Soon after this, she launched her own line of accessories, spanning from cufflinks to cradle rings.  
To lust over... Nos. 6 & 7: Nak Armstrong & Lynn Ban
Nak Armstrong, whose eponymous collection is featured in luxury locations and publications all over the world from Barneys to Bazaar, is a reflection of his background in architecture and fashion. His paradoxical designs incorporate 'ruffled pleats of stone and metal that fold around geometric baguettes,' and his saturated colours dance with subtle neutrals.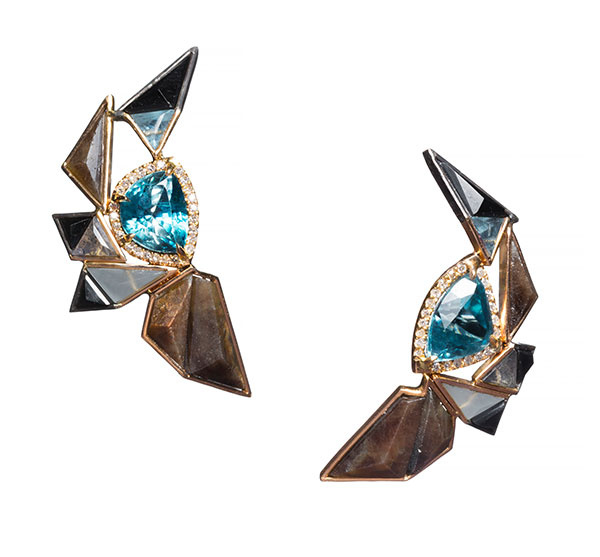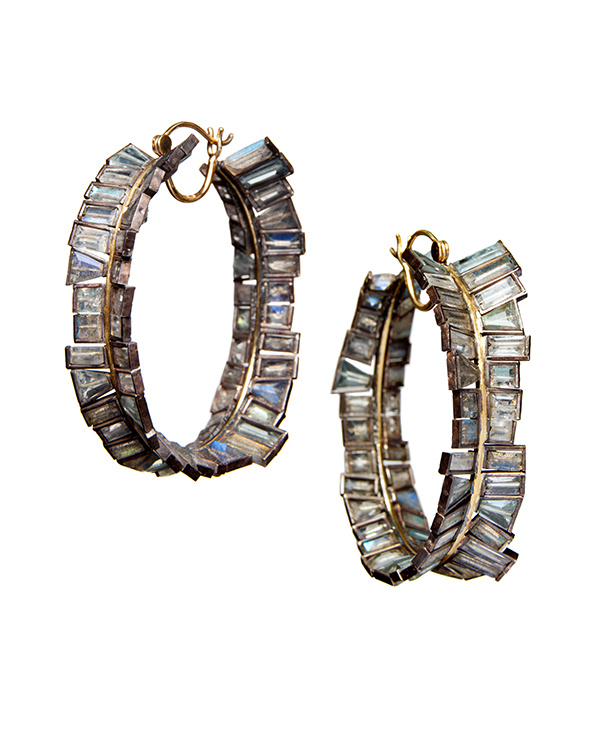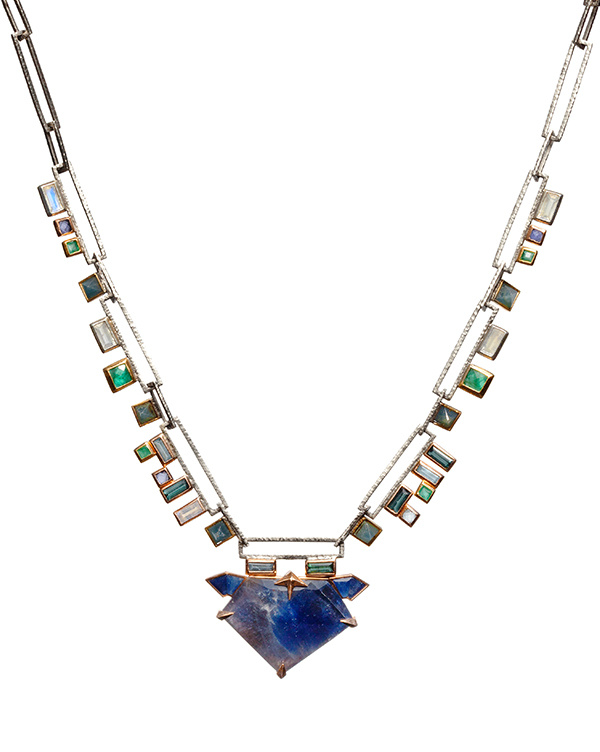 You could pay your rent for three years with this necklace.... but then again you could have the necklace.
Lynn Ban: Exquisite Irreverence, as she coins it. Lynn's designs encapsulate the spirit of the modern woman. In each of her designs, she meshes her dreams with reality, whilst highly considering how the body interacts with the piece and flirts with light and darkness. Her inspiration stems from blending industrial-animal skins, ancient armour, Bahaus, Pop Art, and rock 'n' roll together to create "artful(ly) abandon(ed)" pieces with "everyday ease."
Check out her website here.
Whether you're ready to break the bank or just need a new finger friend, these designers will make you drool for jewels. Now, if you're in search of that perfect pair of glittering shoes, check out Adalynn Black Red Pom, or Zoe Mermaid - we've got your sparkle cravings covered.
  or