March 04
Blue Monday
Formed out of the depths of post war Mancunian culture, Joy Division breathed life to four boys, who united through post-punk values. Originally referring to themselves as Warsaw, Joy Division was conceived after a Sex Pistols gig on 4 June 1976.
The gig, as described by Steve Coogan (reenacting Tony Wilson) in 24 Hour Party People, was comprised of a forty-two person audience "feeding on a power and an energy and a magic. Inspired they will go out to perform wondrous deeds."
After Johnny Rotten, Steve Jones, Glen Matlock, Sid Vicious and Paul Cook changed the world at Lesser Free Trade Hall, punk bands multiplied like rabbits - including Joy Division; and Tony Wilson of "So It Goes" launched Factory Records on the side of his music television channel, in concision with the birth of the band.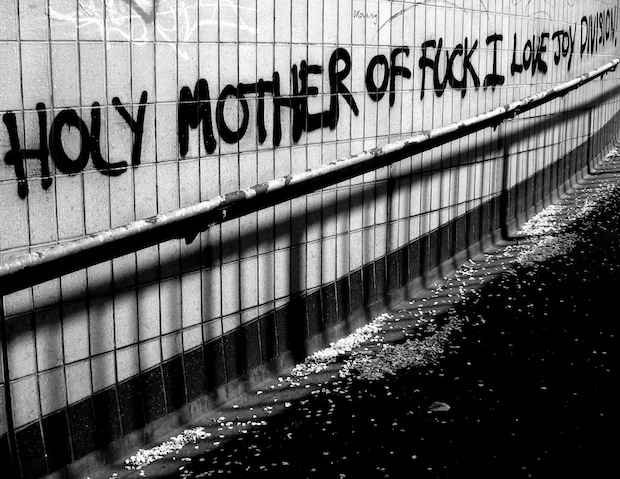 Joy Division grew on to inspire millions with their first album, An Ideal for Living, in 1978 and gained a cult following through their 1979 release, Unknown Pleasures. Though the band was gaining in popularity, Ian Curtis, the lead singer was losing his grip; and in 1980, after battling with epilepsy, depression, and a divorce, he committed suicide.
Yet, the band reorganised themselves and got through the grit to form what we'd argue as the most free-spirited original badass band to date. Steve Coogan says, "No band ever survives the death of the lead singer. So when Joy Division became New Order no one expected them to succeed."
They succeeded alright. Performing how they felt and generating tracks when they wanted, they maintained a "non-image" status. Rarely giving interviews and giving short sets without encores, New Order definitely switched things up. "What we want to do is present music without any of the peripheral rubbish around it," said Bernard Sumner in an interview in 1983.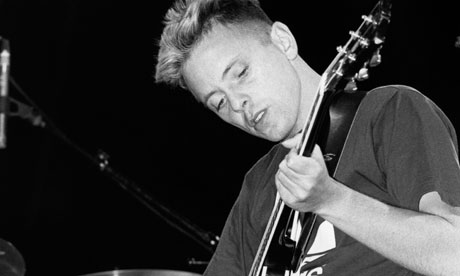 With the help of Tony Wilson and the release of FAC51 / the Hacienda club, the group became a symbol for Mancunian and electronic punk through the 80s and up through today. When Movement was released in 1981, it wasn't particularly well received; but Power, Corruption, and Lies outputted in '83, used heavier synthesisers and was like a sponge to the electronic-punk audience. Since then, the group members have both changed and evolved, producing Low-Life, Brotherhood, Technique, Republic, Get Ready, Waiting for the Sirens' Call, and Lost Sirens. It is now 2015, thirty five years into their career, New Order is back and more relevant than ever.
Over the years, New Order has cultivated a union between "the tragedy, the bloody-mindedness, the out-of-your-mindedness...hooligans and hedonists, swots and drop-outs; [and gave] something to clubbers and those who can't get out of their bedroom," as Miranda Sawyer of the Guardian writes.  They still breathe the same musical ecstasy into each of their tracks as they did when they performed inside the sweaty walls of the Hacienda, and in 2015, they're teaching the naughties a lesson in real electronica.
"Well, there's only two choices when life goes wrong," Sumner notes. "You deal with it, or you check out, and like 90% of people I go for the former. There's challenges in life that present themselves unexpectedly, and if you rise to them, then those challenges will toughen you up."  And this is what has kept them at their peak after nearly four decades.
The new album, Music Complete, features a beautiful harmony of guitar and synthesisers, and the invention of technology has had a great impact on this album. To think back thirty years and think how much effort went into electronic music, versus an Avicii track now, that he makes out of his basement, will make even millennials understand how impactful New Order was and still is.
Previously having sought out Martin Usher, who Sumner deemed 'pretty much a scientist' to make the sounds they'd heard in their head come to life, to now, where Sumner picked out a list of synths he liked and narrowed it down within minutes of which ones he'd like to use, modern technology has made it so much easier for everyone and anyone to adapt and produce music to their liking. He even used the same bass synth as in "Blue Monday."
Though we might feel nostalgic when we touchback on New Order's past, or crazy nights at the Hacienda... Sumner doesn't look back, so we're not going to get sentimental either; we'll just embrace how damn good Music Complete is. The 11 track album is not one to miss: an innovative and pertinent album for the times. Edgy, punky and electronically balanced, Music Complete definitely pepped up our blue Monday. Catch the album here and catch them on tour here.